WHAT'S CURRENTLY IN THE SHOP:

Stock is always coming in and going out of the actual shop,
so if you can't find what you're after, check back every few days.

(Also there're are only so many hours in the day,
so items may have been sold and not marked here yet.)
Last update: 2nd June 2017.


LATEST ADDITIONS:
We have a lot of Primal Scream tee shirts in stock, that were donated by the band themselves as well as some new Rock 'N' Roll Rescue Teeshirts. The Primal Scream tee shirts start from £5, The Rock N Roll Rescue tee shirts are £10.
The Primal Scream tee shirts are available in S,M,L,XL and ladies S
Guitars and basses etc:

 Most of the guitars are set up by genius guitar guru 
Philippe Dubreuille
so they play very well.
(Note: you won't be able to blame the instrument if you play badly!)
1978 Ibanez Les Paul £400

Rock Out with this Strat NOW £60




Fender Squire Strat £70

Givson :-) Electro Acoustic £150

Kimbara Acoustic Guitar. £100

Eastwood Acoustic £65

Fender Squire Strat £60

Unique 1 string tennis raquet electric guitar,

with working pickup.

Ideal for playing slide. £45

Acoustic Guitar £30



Haunted Japanese guitar - SOLD!

Keyboards

Kawai K1 digital synthesiser. Good working condition, however it's not been used for some time £100
Roland D5 Multi Timbral Linear Synthesiser. Good working condition, not been used for a while, so needs playing. £150

Kids Polyphonic Keyboard with built in Drum machine £15

Electronics:

Fender ma6 Soundpad mixer.
This has been shop tested. Although the desk works well, the internal amp sounds like it needs servicing, so being sold as is. It's well worth getting the internal amp serviced or alternatively use an external amp.
£125
Intimidation Studio One HIFI Speakers £160
Heathkit Stereo £200 ONO
Alesis Mod FX Bitrman Effects box £80
Waist Vocal Amplifier £20
Olympus Digital Voice Recorder £40

Alesis MMT-8 - still favoured by a lot of people, needs looking at to make sure it's working. Latest news on this (20th Jan. 2016) was it played but didn't record.

Gemini XL-300 turntable - £55
Sony DTC working DAT player = £60

Posters: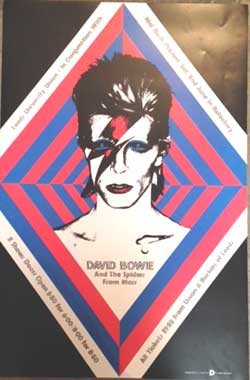 Dead Boys, David Bowie, Bruce Springsteen, etc.

Records and CDs:

We've got masses of vinyl, DVDs and CD, always changing.

Clothes and boots/shoes: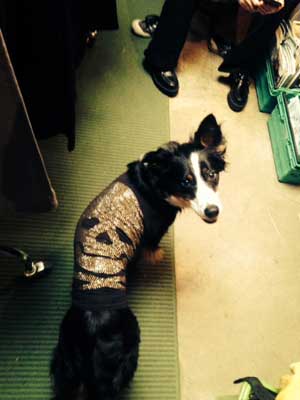 (Above: Lollipop heading for a night out!)
We've currently got an enormous amount of Goth/"Rock Chick" clothes and shoes and boots. We also have lots of band T-shirts, regular T-shirts, including Camden ones made by a local, and please check out the ones customised by our volunteers!

Plus we have hundreds of 80's/90's NME's, SOUNDS and MELODY MAKER's. Come in and take a look!!