WHAT'S CURRENTLY IN THE SHOP:

Stock is always coming in and going out of the actual shop,
so if you can't find what you're after, check back every few days.

(Also there're are only so many hours in the day,
so items may have been sold and not marked here yet.)
Last update: 14th November 2017.


LATEST ADDITIONS:
Ibanez Blazer Bass + Case £160


Ramon Acoustic

:-)

£55


On Special Offer:
| | |
| --- | --- |
| Collectible 1960's Kay Concorde Now Reduced to £250 | Atari 1040 ST Now Reduced to £15 |
More Guitars below :-)
We have a lot of Primal Scream tee shirts in stock, that were donated by the band themselves as well as some new Rock 'N' Roll Rescue Teeshirts. The Primal Scream tee shirts start from £5, The Rock N Roll Rescue tee shirts are £10.
The Primal Scream tee shirts are available in S,M,L,XL and ladies S
Hottest Day of The Year,
Jim Jones drops by for a bit
of 'Iced' Tea & Sympathy at
'Rock'n'Roll Rescue' - "Solidarity" Jim!

Marc Bolan Tee - Mens small £10


Ladies!

:-)

Small Tee £10


Guitars and basses etc:

 Most of the guitars are set up by genius guitar guru 
Philippe Dubreuille
so they play very well.
(Note: you won't be able to blame the instrument if you play badly!)
Collectible 1960's Kay Concorde Now Reduced to £250




Rock Out with this Strat NOW £60




Pink Westfield Strat £80




Pacifica Strat £120




Ashland Acoustic Guitar. £85

Eastwood Acoustic £65

Fender Squire Strat £60

Unique 1 string tennis raquet electric guitar,

with working pickup.

Ideal for playing slide. £35

Acoustic Guitar £120

 


Left Handed Tanglewood Strat

£110



Fender Squier Jazz Bass £220

  Acoustic Guitar £85




Encore Strat £70



 
Wesley 24 Fret Guitar £160






Fender Squier Bullet £120



 

Encore 24 fret £70


| | |
| --- | --- |
| £1700 | £1300 |
| £ P.O.A Contact Philippe | £2500 |
Haunted Japanese guitar - SOLD!

Keyboards
Roland D5 £100
Kurzweil Keyboard £200
Electronics:

Intimidation Studio One HIFI Speakers £120
Bang and Olufson Beogram 1202 Turntable - Excellent Condition £400
Sanyo G3001 Stereo System £50
Alesis Mod FX Bitrman Effects box £80
Wholenote CH-170 Chorus Pedal £30
Atari 1040 ST Computer Now reduced to £15
SS-3 HCI-TC 70W FL White Lights X6 £60 each
Custom Turntable with USB socket £40
Gemini XL-300 turntable  £55
Sony DTC working DAT player  £60
Miscellaneous
Black Beauty Vintage Italian Organ £300
Brevettato - Italian Electric Wind Organ £50
Skytec Smoke Machine £60
Tin Car £120
Metal Treasure Chest £70
Posters: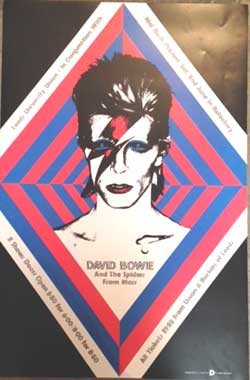 Dead Boys, David Bowie, Bruce Springsteen, etc.

Records and CDs:

We've got masses of vinyl, DVDs and CD, always changing.

Clothes and boots/shoes: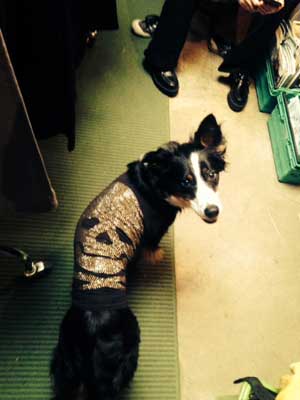 (Above: Lollipop heading for a night out!)
We've currently got an enormous amount of Goth/"Rock Chick" clothes and shoes and boots. We also have lots of band T-shirts, regular T-shirts, including Camden ones made by a local, and please check out the ones customised by our volunteers!

Plus we have hundreds of 80's/90's NME's, SOUNDS and MELODY MAKER's. Come in and take a look!!